APPLEBEES PARK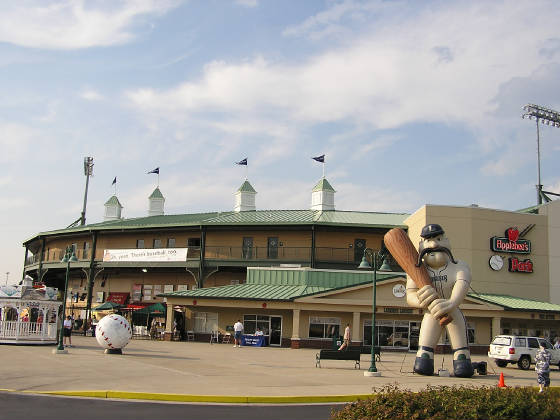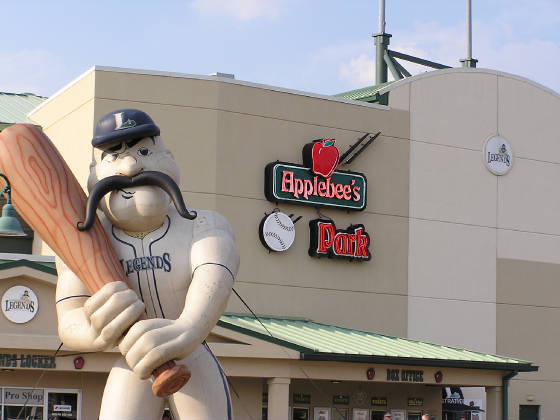 It appears there will be a carnival like atmosphere here in Lexington
TEAM ::: LEXINGTON LEGENDS
LOCATION ::: LEXINGTON, KENTUCKY
MY FIRST VISIT ::: AUGUST 20, 2008
OPPONENT ::: HICKORY CRAWDADS
LEVEL ::: SOUTH ATLANTC LEAGUE 'A'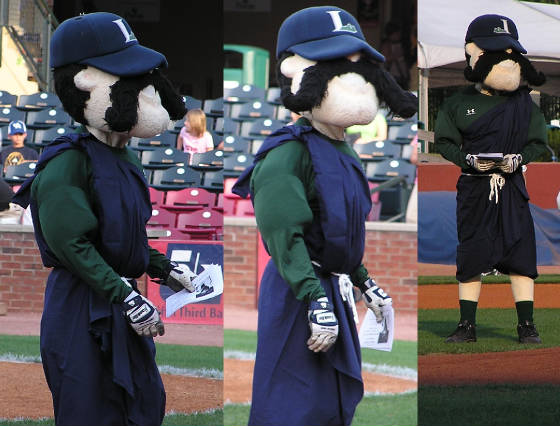 RATINGS
BALLFIELD ::: A
SCOREBOARD ::: B
FOOD ::: B
FACILITIES ::: A
MASCOT ::: B
MY TAKE ON THE PARK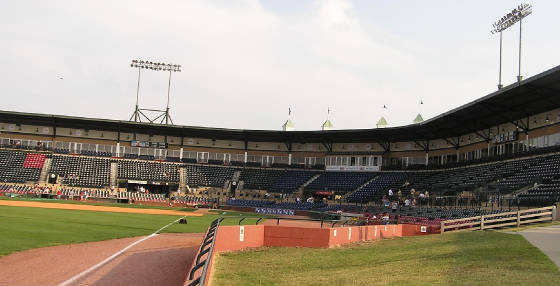 In 2001 the South Atlantic League made some changes and moved north. Prior to 2001, the most northern franchise was located in Hagerstown, Maryland. After the 2000 season when the Minor Leagues were booming, franchises were sold and moved north to new facilities and 5000 more fans per night than these teams were seeing. Expansion franchises were also being added for the Marlins and Rockies and one of the expansion franchises became Lexington Legends who brought baseball into thoroughbred country.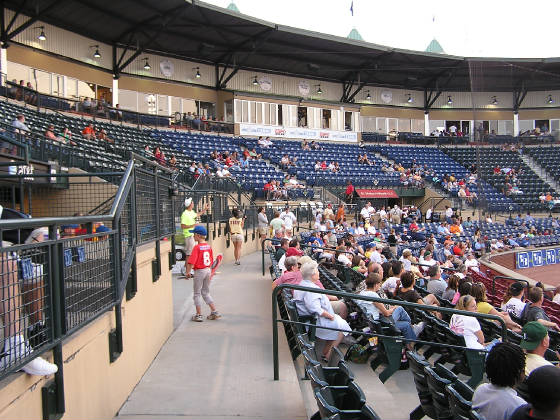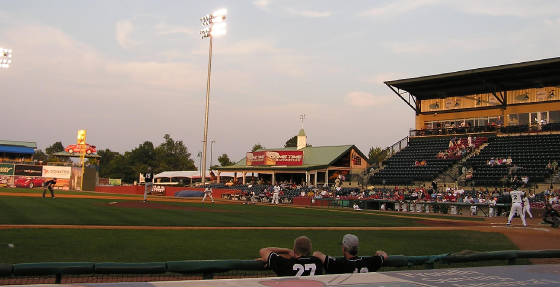 When arriving at Applebee's Park the first thing you see is the big balloon out front, Lexington knows that this is supposed to be fun and they do not disappoint. $3 is charged to park in a decent sized lot. Once inside you understand why Lexington won a franchise, 26 Luxury Boxes.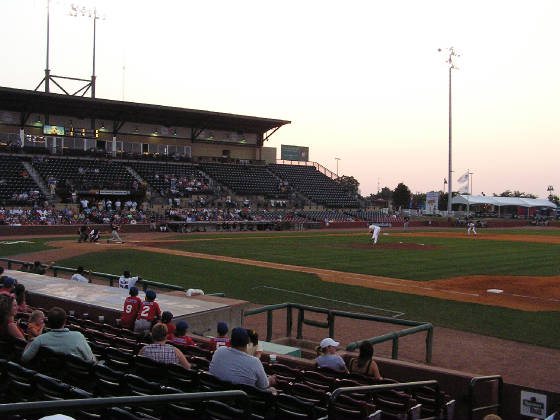 I found the seating area to be similar to Rome, Georgia or New Britain, Connecticut. The concourse level does not have a view of the game; there are televisions throughout so you won't miss a pitch. Through a tunnel for your first glimpse of the field the seating bowl.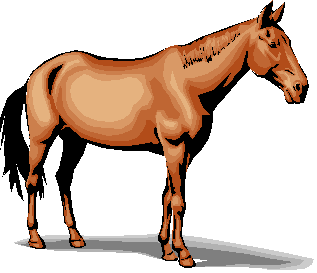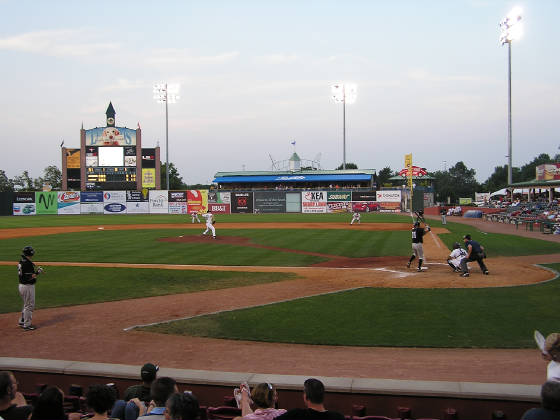 My favorite aspect of the park is on the scoreboard, I liked that ad with the dog holding the local newspaper. I was also as a fan of how the horse theme was prevalent throughout the park. Oh, aside from the 26 luxury boxes there are also 2 party suites and 2 picnic areas. One of them called the Stable complete with horse next to it.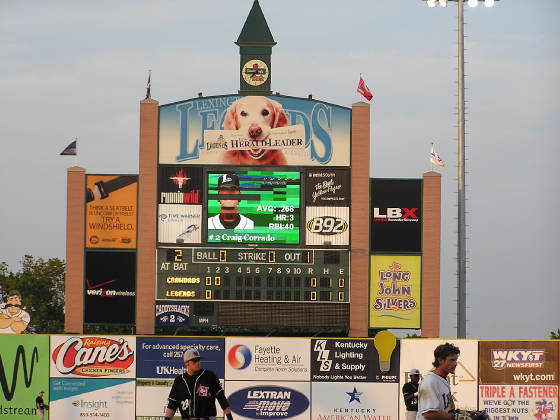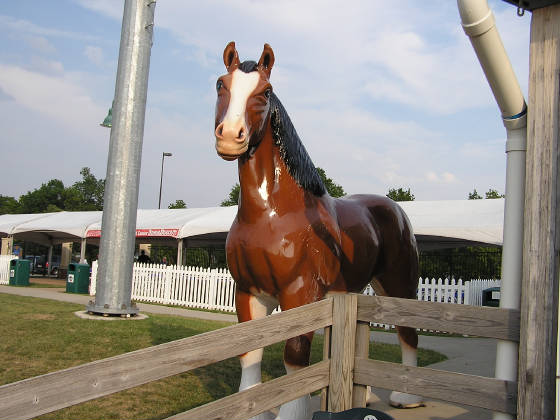 Applebee's Park seems to me will be remembered by me as a park built during the Minor League boom period. A revenue generating park when there was a lot of revenue to go around. They draw pretty good crowds here, finishing in the top 25% of the SAL attendance annually, making a trip the Lexington one that will be spent with a lot of other fans. Aside from the scoreboard and the guy at the hand operated board yelling the whole game, little will be remember about this park.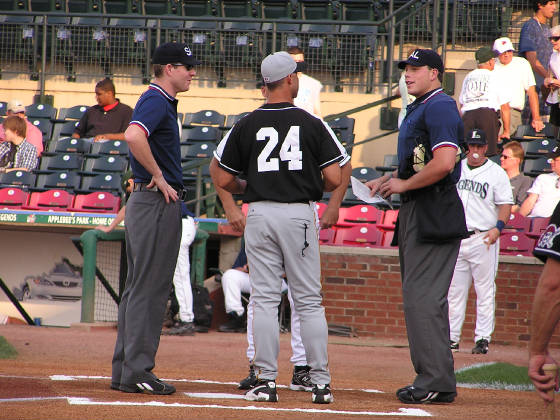 The Line Ups
Hickory Crawdads Manager :::
# 18 Gary Green
Lexington Legends Manager :::
# Gregg Langbehn
HICKORY CRAWDADS
12 Keanon Simon cf
31 Austin McClune rf
28 Matt Hague 3b
27 Eric Huber dh
26 Tom Hagen 1b
7 Greg Picart 2b
29 Joe Munoz lf
13 Silvio Pena ss
46 Aeden McQueary c
15 Michael Felix p
33 Victor Igsema LP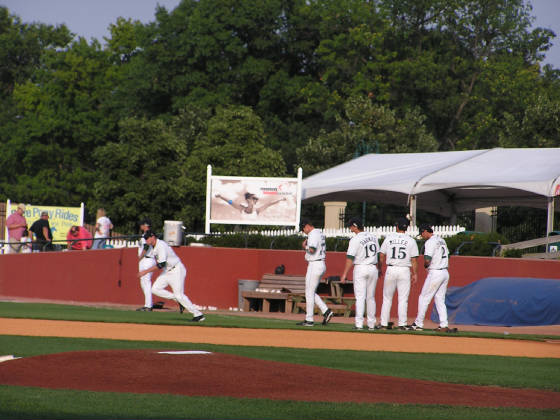 LEXINGTON LEGENDS
2 Craig Corrado 2b
7 Chris Jackson 3b
33 Eric Taylor dh
45 Brian Pellegrini lf
15 Kyle Miller 1b
18 Brandon Barnes cf
41 Russell Dixon rf
13 Julian Hanson c
8 Cat Everett ss
21 Jeff Icenogle p
31 Jose Duran WP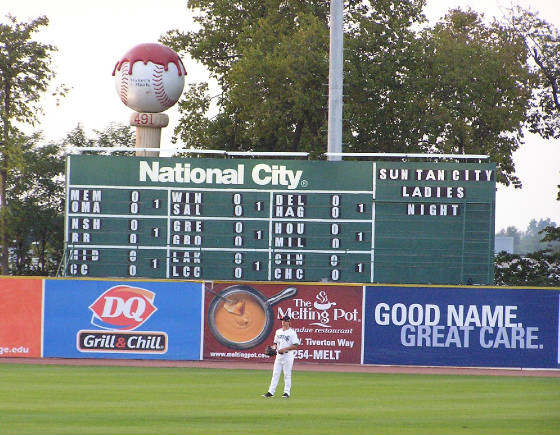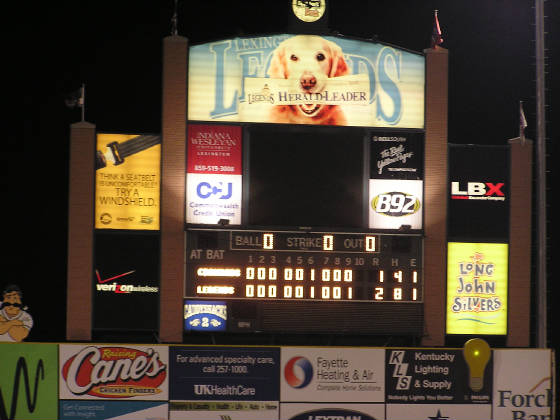 CRAWDADS 000 001 000 1 4 1
LEGENDS 000 001 001 2 8 1

TIME ::: 2:40
ATTENDANCE ::: 3,632
WEATHER ::: 91 CLEAR, SLIGHT BREEZE
SEND ME AN E-MAIL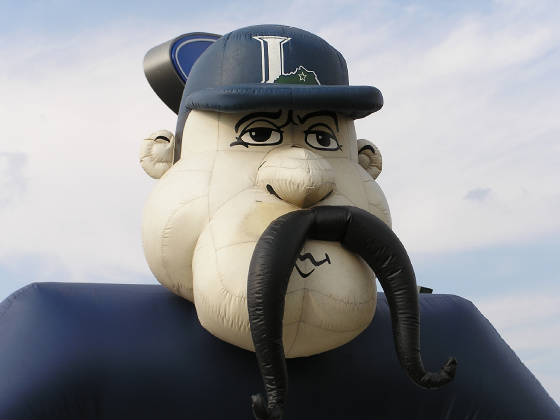 LINKS
The Official site of the Lexington Legends
Old Friends - Retired Thoroughbreds
Lexington weather from WEATHER.com
Page last updated :::
© 2000-2012 UNCLE BOB'S BALLPARKS
I AM IN NO WAY AFFILIATED WITH ANY OF THE TEAMS ON THIS PAGE ... THIS PAGE IS MEANT FOR INFORMATION PURPOSES ONLY.